1. Double-click on TYCOON CLIENT for game installation.
2. Click run.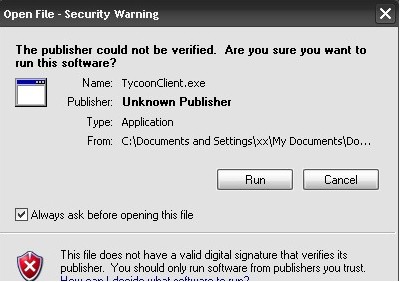 3. Please ensure your PC free space and designated path before the installation start. The default destination folder will be C:\ProgramFiles\Tycoon Client\ but you may choose to change it. Then press [Install] the installation process will take place.
4. The time required to complete the installation differs according to the speed of CD Rom and PC. Please wait patiently.
5. After the installation process is completed, choose [Finish] to complete the installation process.